Eliminate Pink Eye
Origins Eye Clinic specializes in treating common eye diseases such as conjunctivitis (pink eye). Pink eye is usually a viral infection, but may also be caused by bacteria or an allergic reaction. Viral and bacterial pink eye is highly contagious and should be treated immediately. After an optical exam and confirmed diagnosis, our team of eye specialists will find the best treatment solution for your case.
Symptoms of Pink Eye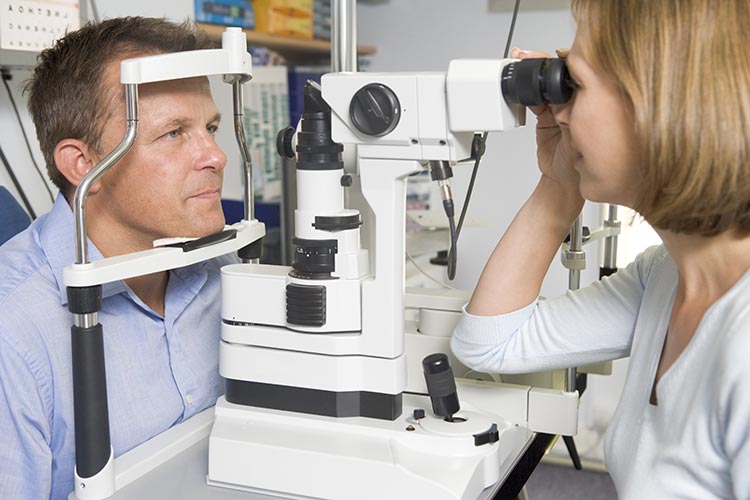 Symptoms of pink eye can vary, depending on the cause. Some include:
Itchy eyes
Burning eyes
Discharge from the eyes
Redness in the white of the eye
Increased amount of tears
Sensitivity to light
Blurred vision
Prevention & Treatment
Causes of pink eye can stem from viruses, bacteria, allergies like dust or pollen, and irritants like smoke, shampoos and even pool chlorine. Pink eye can be prevented if you take the appropriate measures. By washing your hands often and not sharing wash cloths or towels, you can stop the spread of the infection. A child with pink eye should additionally be kept from school for a few days.
After a thorough optical exam at Origins Eye Clinic, our opticians will properly diagnose your conjunctivitis and prescribe antibiotic eye drops or ointments for treatment. If you have questions about symptoms or treatment, our highly skilled team of eye specialists are happy to assist you.
Contact Us Today
At Origins Eye Clinic, your vision health is our #1 priority. We pride ourselves on detecting and treating common eye conditions with advanced optical technology. Our office includes a friendly staff, knowledgeable opticians and state-of-the-art equipment designed to give all of our patients the best possible care. Schedule your appointment with us today by calling (612) 869-1333, or submit our online form. We proudly serve residents of Minneapolis and surrounding areas.