Get Comprehensive Vision Care at Origins Eye Clinic
Eye Exams Are Essential to Your Health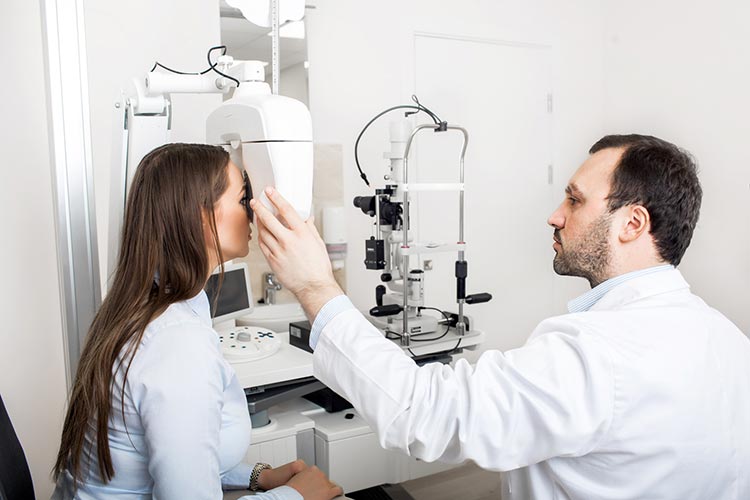 When it comes to the health of your eyesight, regular eye exams are crucial. A yearly examination with our eye care specialists can make all the difference when it comes to your vision. At Origins Eye Clinic, our eye exams are thorough and tailored for each patient.
We offer the preventive measures needed to detect and diagnosis common eye conditions before they worsen. We also offer comprehensive eyewear solutions tailored to your unique needs.
We Offer Advanced Digital Retinal Technology
In our office, we make a commitment to bring our patients the latest and greatest in vision care technology. Dr. Zastrow, and their trusted opticians are proud to announce that Origins Eye Clinic now offers Digital Retinal Exams as part of each patient's routine eye exam.
A Digital Retinal Exam takes a 3D image of the back of the eye without dilation, providing a more detailed map of the retina that would be unattainable otherwise. This digital picture can confirm a healthy eye or detect the presence of disease such as macular degeneration, glaucoma, retinal tears or detachments. Sometimes symptoms of these conditions aren't noticeable at first. However, accurate detection of these eye diseases can increase by as much as 40% when using retinal imaging along with our regular eye exams.
Our advanced optical technology provides our patients with the best comprehensive vision care. We pride ourselves on detecting and diagnosing common eye conditions before they worsen. Our expert opticians provide trusted treatments and solutions to restore the health of your eyesight.
Contact Origins Eye Clinic Today
Don't wait any longer to schedule your eye exam! Schedule your eye exam with Origins Eye Clinic today by calling (612) 869-1333, or submit our online form. We proudly serve residents of Minneapolis, Edina, Richfield, Minnetonka, Bloomington and surrounding communities.