Contact Lenses Tailored for Every Vision Need
Contact lenses are prescription medical devices that are a convenient alternative to eyeglasses. Thanks to the latest technological advances, contact lenses are now more comfortable than ever and are custom designed to correct any vision problem.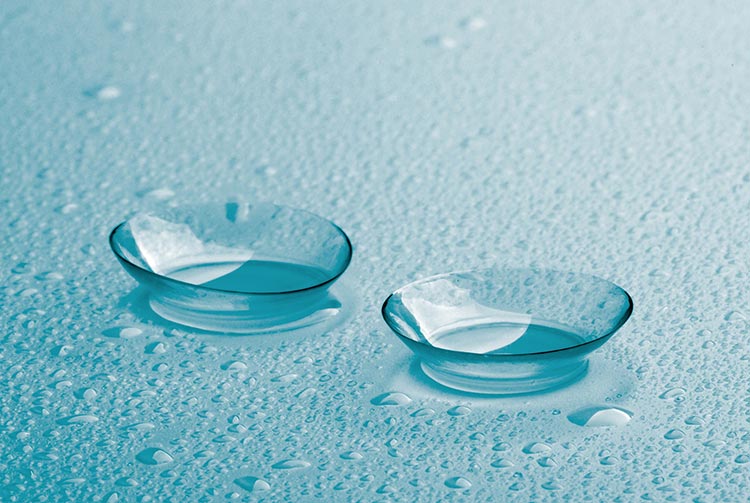 Whether you prefer to wear glasses and need contact lenses for part-time activities, or you're looking to make contact lenses your primary vision correction, Origins Eye Clinic has a multitude of options for each patient's needs. By scheduling an eye exam with our trusted eye specialists, we'll find a solution just for you.
What we Offer
At Origins Eye Clinic, we believe custom vision correction is imperative to the eye health of every patient. When you make a contact lens appointment, a significant portion of the eye exam is spent discussing which style and design will suit you best. We offer the following options:
Conventional Soft Lenses
Disposable Soft Lenses
Tinted Soft Lenses
Multifocal Soft Lenses
Toric Soft Lenses
Extended Wear Soft Lenses
Rigid Gas Permeable (RGP) Lenses
Caring for Your Contact Lenses
If you're a first-time wearer, the maintenance, wearing schedule and care of your contact lenses can seem daunting. It's vital that you talk with our highly-trained eye specialists about contact solutions and proper lens care to ensure the health of your vision. Over-wearing your contacts can increase the risk infection and lead to other complications. However, there's no need to worry. During your consultation, our expert optometrist will inform you of all the do's and don'ts when it comes to the maintenance of your new contacts.
Schedule an Appointment Today!
Ready to make the switch from glasses to contacts? Call Origins Eye Clinic at (612) 869-1333 or submit our online form to schedule your appointment today. Our friendly staff looks forward to working one-on-one with you for your vision care needs. We serve residents of Minneapolis, Edina, Richfield, Minnetonka and Bloomington, MN.