Origins Eye Clinic is a sought-after optometry clinic in the area. Our commitment to providing the highest standard of vision management is one of the reasons many patients and their families continue to trust us.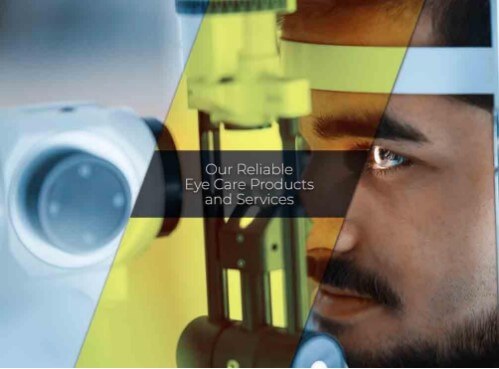 Here are some of the eye care services and products we offer to help maintain your visual health:
Comprehensive Eye Exams
Undergoing complete eye exams regularly is key to maintaining your visual health. They are reliable tools for detecting vision problems, giving us opportunities to manage them early. This way, we'll be able to stop, or at least slow down, their progression and save your eyesight.
We proudly offer digital retinal evaluation as part of your comprehensive eye exam. This involves taking a three-dimensional image of your retina, the light-sensitive structure at the back of your eyes, without having to dilate your pupils. With the detailed view of your internal eye structures, we'll have an easier time identifying eye conditions, even hidden or asymptomatic ones.
Management of Eye Conditions
Dr. David Bane is knowledgeable and skilled when it comes to diagnosing and treating various sight-threatening conditions, such as glaucoma, cataracts, and more. We also have tests and medications for dry eye syndrome. We manage allergic and bacterial forms of pink eye too. During your visit, we usually share tips on keeping your eyes in shape, so you can enjoy good vision even in your older years.
Vision Correction Options
We provide pre- and post-operative management for those who will undergo eye surgeries. For those with refractive errors, like myopia (nearsightedness) or hyperopia (farsightedness), we have an array of lenses, frames, and contact lenses for your better viewing ease. We also offer LASIK eye surgery co-management that includes evaluation, referral, and post-procedure care. You can count on us for blue light protection as well.
Pediatric Eye Care
Children largely rely on their eyesight when it comes to their learning and development. This is why we put a priority on their eye health and manage any visual impairment as soon as possible. During a pediatric eye exam, we perform a series of tests to assess their eye structures, functions, and visual skills. We also evaluate the working relationship between their eyes and brain. We're well-equipped to identify and treat childhood myopia, amblyopia or "lazy eyes," and other vision problems.
For more information about our offered eye care products and services, call us at (612) 869-1333 or complete our form. We serve Minneapolis and nearby MN areas.