Welcome to Origins Eye Clinic's blog section. This is where we regularly post updates about our eye care services. You can also find helpful information about common eye problems, tips on taking care of your eyes, and more. If you're looking for reliable vision correction options from an experienced eye doctor, use this page as your primary reference.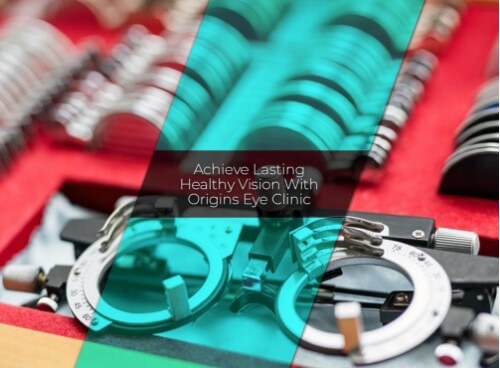 Experienced and Quality Care
At Origins Eye Clinic, we put a premium on your satisfaction and convenience. Whether you're looking for a good pair of eyeglasses or having struggles seeing clearly, we can help you. Dr. David Bane, our resident optometrist, and his team have the necessary knowledge, training, and experience to provide your family with high-quality eye care. Using state-of-the-art technology, you can expect accurate diagnosis that we'll use as our guide in creating your management plans.
As your trusted medical eye clinic, we believe that having a good understanding of your eyes or current visual health is important. During your visit, you can expect our eye doctor to provide nutraceutical education about your eye condition and relevant body problems. Whenever we recommend a treatment, we also take the time to explain everything you need to know about it. Rest assured we'll answer all your questions as well and help you prepare for it once you've given consent.
Our Services
Origins Eye Clinic is a licensed clinic that's well-equipped to provide a range of eye care services. We combine our knowledge, advanced instruments, and many years' of experience to identify underlying eye conditions and treat them accordingly. We can help manage glaucoma, cataracts, pink eye, and amblyopia and prevent them from progressing.
We have a wide selection of lenses and frames, as well as contact lenses, to help correct refractive errors, such as near- or farsightedness. We can help you find a pair that complements your face and suits your lifestyle and needs. Our vision care optometry services also include LASIK co-management. You can count on us for your pre- and post-operative needs, including LASIK evaluation, referral, preparation, and recovery assistance.
To learn more about us and our reliable eye care services, get in touch with us at (612) 869-1333. You may also fill out our contact form to schedule an appointment. We serve Bloomington and the surrounding MN communities.